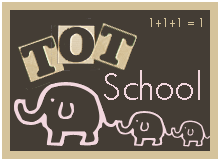 This Week in Tot School...
This week we worked on playing with golf tees and Styrofoam. This was a huge success! Lucas loved this activity and did it almost every day this week. Notice big brother at the side of the photo... he decided to be camera shy on this day.
Such intensity as he works!
This is still a big favorite around here!
He now knows that he has to match the coloured key to the same colour door...
Also from his shelf we played with his stacking/nesting cups
these are another favourite around here!
We spent some time outside Lucas likes to dig in our dirt patch
Here he is putting the dirt from one bucket to the other
This however he had very little interest in
We did play with it for a few minutes but thats about it- oh well I will reintroduce this in a few weeks and see if he'll like it better then!
watching for birdies and waiting for dada to get home
Mamas favoutite photo this week...