Lucas is 16 months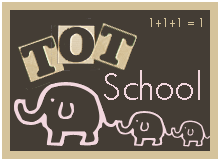 we had an extra quiet here Lucas hasnt been feeling too well ( I think its teething related) but here is a look at some of the things we did do....
our weather is slowly getting warmer we spent lots of time in our backyard
he loves his ride on toys!
Lucas loves to explore in Doms room this week we spent a lot of (supervised) time in there playing with his marble run set
Lucas loved this as hes been trying to get at it for months now!!
We alos played with Dominics
magnetix
and some other wooden blocks (I forget what they are called but they are magnetic as well)
he loves all the "big kid toys"
We also did our STart project, youcan read about it
here
and we had fun doing some art with our "sparkles"
which is really only coloured salt since I reeeeeally dont like sparkles!!
Lucas loves them!!
I would "meow" "bark" and "oink" and he would pick up the animal that matched the noises I made he thought it was really funny : )